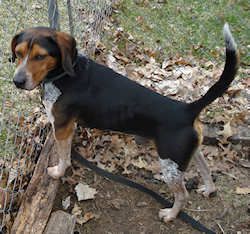 That's not Seamus. That's Cosby...and he needs a home.
I'm participating in Petfinder.com's adopt the internet day--March 15th. Seamus is an adopted dog--shocking, I know, since we look so much alike. I have volunteered with our local pet adoption agency for over twenty years now. Finding homes for these wonderful animals is definitely a passion of mine. So, in honor of Seamus, and for Cosby and the many like him, today I remind you---
More than 320,000 pets are waiting for homes on Petfinder.com. Help Petfinder Adopt the Internet today and find forever homes for as many as possible!